Well-written and easy to read, this is a very interesting book giving the Islamic perspective on world history.
I have always wondered why the Islamic civilizaton that was light years ahead of medieval Europe got stopped dead in its tracks....frozen in time...while Europe awoke and raced ahead. ...Abu Hamid Muhammed al-Ghazali is the culprit, I would say....if you can blame one man. But the times had to be right for him ... and they were.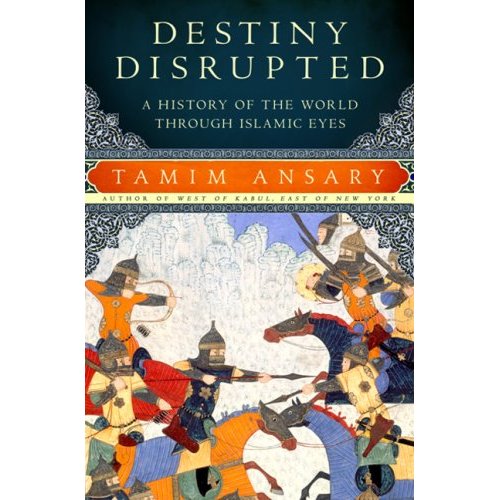 "We in the west share a common narrative of world history—that runs from the Nile Valley and Mesopotomia, through Greece and Rome and the French Revolution, to the rise of the secular state and the triumph of democracy. But our story largely omits a whole civilization that until quite recently saw itself at the center of world history, and whose citizens shared an entirely different narrative for a thousand years.
In Destiny Disrupted, Tamim Ansary tells the rich story of world history as the Islamic world saw it, from the time of Mohammed to the fall of the Ottoman Empire and beyond. He clarifies why our civilizations grew up oblivious to each other, what happened when they intersected, and how the Islamic world was affected by its slow recognition that Europe—a place it long perceived as primitive and disorganized—had somehow hijacked destiny. Entertaining and enlightening, Destiny Disrupted also offers a vital perspective on current conflicts."
If you want a good book that explains Islam to westerners...tells you who all those different muslim sects are and how they came about... I heartily recommend...