Okay, let's be honest, Man of the Day plays out like a popularity contest.
and as both a forum whore and chat regular, i can attest to the fact that BOTH fix the game.
so... i am taking it upon myself to nominate someone who really SHOULD be man of the day.
anyone who has chatted with him, knows he is just one of the greatest people, fun, funny, brilliant, painfully nice (to everyone), and just an overall excellent and now that he is here (necessary) addition to RJ.
Everyone should do themselves a favour and contact, email, get to know him, and vote for him, too.
He has quickly become one of my bestest friends here, and is super amazing awesome fun time!
jrs10k6
http://www.realjock.com/jrs10k6
Actually, one more thing, Bon Qui Qui...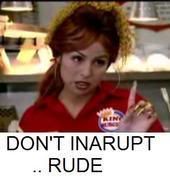 wait... you'll like this...
If you don't vote for JRS....