So, this is a new picture of me in my Grey Tank Top and Black traditional bandana... What do you thi----
On second thought...
Post a picture of something you have found beautiful this week. No pictures of boys. You're gay, we get it!

Here is the sunset tonight from the top of Camelback mountain. My real camera died about halfway up the mountain so I had to use my camera phone
It was gorgeous, there was a beam of light going straight through downtown Phoenix and directly up to the mountain. There were a few light rainstorms above sky harbor airport (Left) and the cloudline was absolutely post-apocalyptic.. I think I saw some horsemen off to the right. These flared-out pics don't do it justice.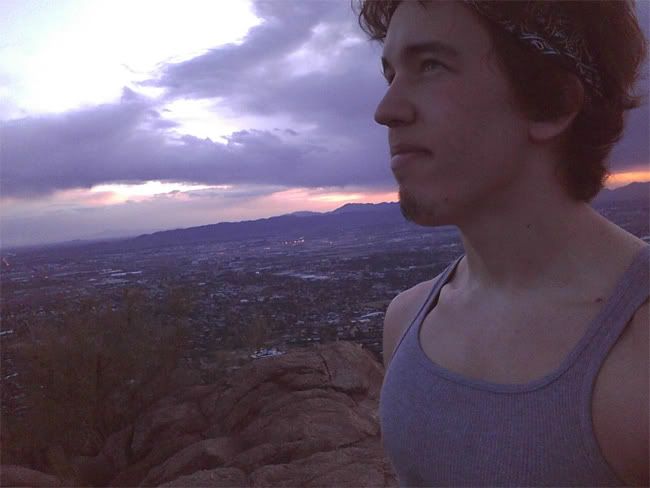 If you don't have any pictures.. make it a point to go out and take one! GO on a hike, a walk through and area you don't usually stroll through, go for a drive... I want some unique representations of beauty.