Time to go for a six-pack! Huah!
I'll be charting my progress in this thread in order to keep myself accountable and to inspire people who see the progress as it happens. I'll be doing intervals three times a week as well as ab work and eating a caloric deficit. Here goes!
Week Zero: Oy Vey, Thanksgiving Aftermath
Weight: 189.4
Bicep: 15.25"
Waist: 37.25"
Thigh: 25.15"
Chest: 32.5"
(Flexing)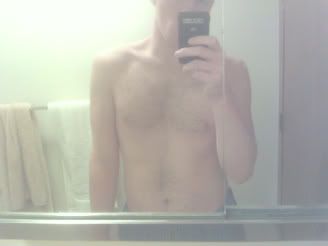 (Not flexing)
Week One: Finals, Finals, Finals
I haven't been swimming at all because of studying for finals and because I was snowed in for a few days, but once finals week is over that should change!
Weight: 187.9lbs
Bicep: 15.25"
Waist: 36"
Thigh: 25"
Chest: idklol
not gonna measure chest or bicep anymore until i'm done, i don't have any fat there.
Pics will be biweekly.
Week Two: Pow!
Kicked the gym's ass this week. I have so much energy now that finals are done, every time i go to the gym i'm so pumped that i roundhouse some dude in the face.
Weight: 191??
There's no way I ate a 10500-calorie surplus...it had to be a mixture of these:
• Different scale now that I'm home
• Muscle from working out for the first time in a month
• Water retention. I've been drinkin the diet orange sodas
Also I took some pictures but the mirror was all foggy from the shower so you can't see much. Alas!
Week Three: As they say in france, le progress
Weight: 187.4
Pretty sure this scale is different from the one at school. Pictures say I'm making progress, anyway.
Talked to a trainer and he said I have to lift but fuckkkkk I don't want to. I can't make myself lift if I know I'm not going to build mass. We'll just see how this program goes.
Happy New Year's Eve RJ!
Week Four: Mo' Progress
Still chuggin.
I'm starting to get real skinny. I don't really crave unhealthy foods anymore since I gave up diet soda. Things is lookin good.
I know i just took a picture last week but I was happy so i took another.
Weight: 186.6
Week Five-Six: Stalemate
I've stopped losing weight, probably because i stopped counting calories carefully like I did at the beginning. It's a little discouraging, and I've never had it happen to me before--I've always had a teenage metabolism, losing 2-3 lbs a week was a matter of course. Just in case it's because I'm not lifting, I started doing that too--if nothing else, as an experiment to test the popular hypothesis that you can't gain muscle while losing fat.
Weight: 186.4
Bicep: 16 - Δ
Waist: 36 + Δ
Thigh/Quad: 25.5 / 25
Chest: 42.5

where Δ is a small quantity.
I'll add measurements after I finish my weights cycle, so that my muscles' swelling up after lifting again doesn't show a false progress.
I've been unable to touch these last ten pounds in five years--usually i lose motivation by now--but i seem to have conquered the cycle of being pious for six weeks and then binging for two, as I'm not really tempted. I blame diet soda.
Weeks Seven-Eight: My Body Doing What It Does Best
That is, building muscle.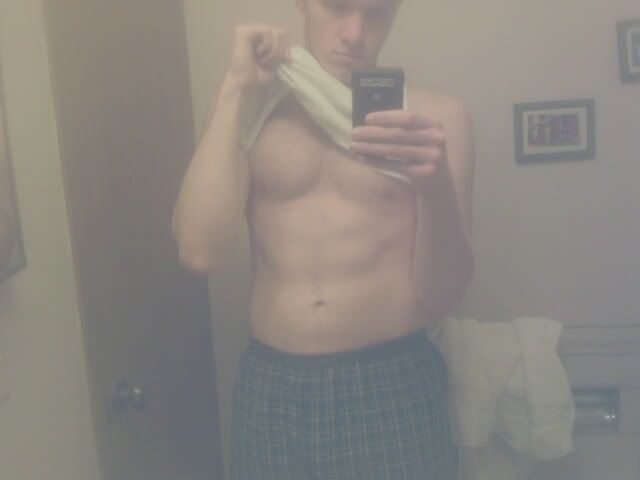 Weight: 186.6
Bicep: 16 + Δ
Waist: 35.75
Thigh/Quad: 25 / 24.8
Chest: 42.75

where Δ is a small quantity.
I'm convinced, however, that measurements are largely meaningless. Building muscle while losing fat could make the measurements appear to not change at all while in fact I am making progress. I took measurements earlier in the week and they were vastly different, I really don't see the point...but why not take them anyway, eh?
After this week I will be switching to some 5x5 lifting program, I'll be shopping around on bodybuilding.com in the meantime.