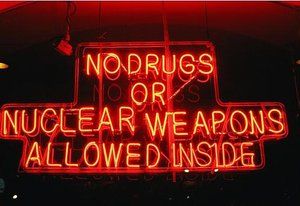 When/if you are offered a recreational substance during the course of a date, simply respond with, "I'm cool," and raise your hand and flip your hair in a somewhat declining manner.
This achieves two things. First, it conveys the message that you do not wish to participate in the activity at this time. Second, by using the phrase "I'm cool," and flipping your hair you convey that you are not being negative (i.e., not bringing them down) and that you are "hip." and that you have moved on and put the experience out of your mind.
However, if you are like myself and have short hair or no hair, then a simple "NO THANKS" should suffice.