While shoveling today, I recognized the motion I was doing as being close to a cable exercise I do called Woodchopper:
Shown here using an exercise ball...
Reach down low to the cable...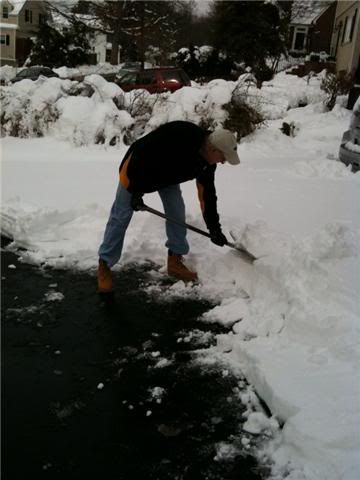 Pull up and across with your arms extended...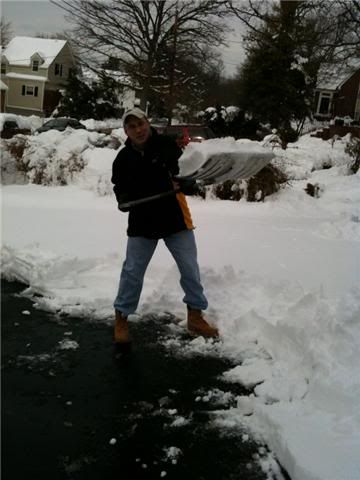 Follow thru above your head, allowing your rear foot to pivot.
Today I am glad that I have been doing that exercise. ...