Hey y'all,
So this guy in just a few months has brightened our days countless times with lists of puns, photos of attractive men who aren't on this site, and stories that may or may not be true. He's a great guy and I have to praise him for being straight up about what he likes.
I was thinking today how few people put foot photos on their profiles and how frustrating that must be for him (and other, less self-evident foot lovers), so if you've got a foot photo or an easy webcam, let's do them a favor, yeah?
And hold on-- before you say your feet are gross and unattractive, I'm starting by displaying my size 13, pale, hairy article with a second toe as long as most girls' pinky fingers, so that's not gonna fly.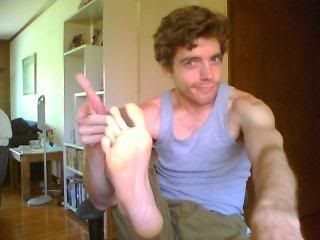 Here's looking at you.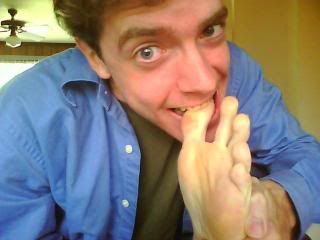 I don't know what you go for, man, so shooting in the dark here.