OKAY! It's that time of year again! The only thing that could be better than my three-hundred and sixty-four UNbirthdays I celebrate throughout the year..
MY BIRTHDAY!
Now I'm sure you're wondering why I'm posting this... other than the fact that I've been on this rock for 21 years (as of 9:03 am) and still haven't been axed or carted away to an asylum.
It's my 21st b-day, and I'd like suggestions as to how I should spend it! Or, stories as to what YOU did on YOUR 21st birthday (think wayyyy back haha).
I'm have a genetic pre-disposition to alcohol addiction, so in lieu of getting hammered (as I'm sure there will be plenty of those in the near future. lol), here's how I plan on spending mine:
I'll wake up and make some badass pancakes. Probably white chocolate & raspberry (my favvvvorite yum yum).
Since I'm with my family (a very rare occurrence indeed!) I'll play some Tomb Raider with my 10 year old sis.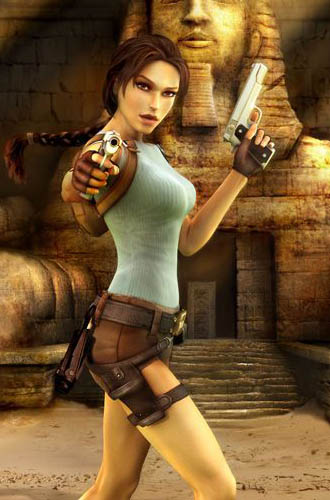 It's the cutest thing, she does her hands like duel pistols for a sign (ASL sign language)
Then we'll watch my all time favorite Disney movie - Beauty and the Beast
Then I'll probably use the whole "it's MY day... but we don't have to, I mean..." line
and drag everyone to
http://thesteepingroom.com/
for tea and cookies or whatever.
Then I'll cook stuffed apples for dessert, and polish off the wine I use to sautee the dried cherries in
If at any point you rolled your eyes reading this... I don't blame you. lol
The REAL celebration is with my partner in crime when I get to NOLA...
http://www.restaurantstella.com/
(I told you I loved food)