I've recently started watching the Mission: Impossible Series on DVD. I got turned on to it again by the recent death of Peter Graves. I fondly remember the mid-80's version of Mission: Impossible. Going into a side rant, I had a big crush on the blonde actor Antony Hamilton. I read Antony's biography on IMDB and was sad to read that he died in 1995 of AIDS-related pneumonia.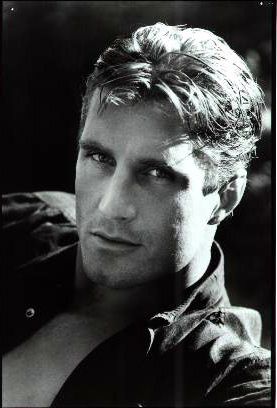 http://www.imdb.com/name/nm0357737/
But anyway I rented Season 1 the original Mission: Impossible curious to see how it started. Peter Graves as it turns out didn't join the series until Season 2. But nonetheless the actor that likely inspired the casting of Antony Hamilton was present on the show.
I have to say I'm in awe at looking at Peter Lupus. I can imagine if the internet came about in the late 60's then Lupus's image would be featured all over the place. Anyway I've only watched about 4 episodes of the original Mission: Impossible and even though Lupus doesn't have many lines, I can't help but get excited whenever he appears on screen. Hopefully as the series progresses, he gets more action.
What's even cooler though is that even in his 70's, Mr. Lupus was able to break records in weight lifting endurances. He holds the Guiness record as the oldest person to bench press over 300 pounds. Not only that it's cool to read that he's been married for 40 years so through thick and thin a true family man. It definitely shows that you can still be a jock even well into your 70's with healthy living.
http://www.imdb.com/name/nm0527032/
http://www.briansdriveintheater.com/peterlupus.html
So here's my little homage to one of the early pioneers of bodybuilding.