CONNECT WITH THIS GUY
MAN OF THE DAY
SPREAD THE RJ LOVE
XSEND MAIL TO THEKNOCKOUT
XMAIL HISTORY WITH THEKNOCKOUT
Member since: 09/04/09
Last active: This week
Direct link: http://www.realjock.com/theknockout
Age: 24
First location: Salt Lake City, Utah, United States
Relationship Status: Single
Looking for: Friends, Dating or Relationship, Training Buddies, Online Chat
MY STATS AND INFO
Build: Average
Height: 5' 8''
Weight: 160 lbs
Waist: 30 inches
Chest:
Arms:
Hair color: Black
Eye color: Brown
Ethnicity: White
My gym:
Weight training: 4 times per week
60 minutes per session
Cardio training: 3 times per week
45 minutes per session
Sports I like: Baseball, Football (American), Hockey, Kayaking, Rugby, Running, Sailing, Skiing, Snowboarding, Soccer, Surfing, Triathlon
Other sports I like:
HIV status: HIV -
Safer sex?: Always
ABOUT ME
Hey Guys,
I just moved to Utah from North Carolina and I am looking to meet new people! I am a laid back guy who loves to laugh and make others laugh. I tend to stay very busy and active; from traveling to places I have never been before to running races like Tough Mudder. As much as I enjoy a good time out with friends burning down the town, I also love to stay in and read a good book or watch a movie on the couch....maybe play monopoly with friends (which i am very brutal at..lol)
I view myself as an independent individual and I have worked hard to get to where I am today. I love college football and playing all different types of sports for fun. I enjoy music and play several instruments. Music is my soul food, so when I am having a crappy day, it can quickly change it around. I love to stay fit and I am currently working on my body so I can be in the best shape I can possibly be.
If you want to know more, I am an open book so feel free to hit me up with an IM!
Be kind, for everyone you meet is fighting a hard battle. ~ Plato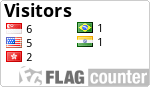 GUYS I'M LOOKING TO MEET
I am looking for a guy who know how to have fun and have a great sense of humor. He has to have an open mind and be comfortable with himself. Someone who has their shit together and know where they're going in life is a very attractive quality. It helps if we share some common interest.






This member currently has no videos.
HIS MUTUAL BUDDIES
HOT LIST
RECENT FORUM POSTS
Copyright © 2006-2013 RealJock, Inc. All rights reserved