Dec 09, 2010 12:27 AM GMT
Soooo, a friend of mine thinks she is a hippy, and when I asked her what she wanted for christmas she told me she wants me to design her a T-Shirt. She wants something edgy, and she tends to have a modern 70s hippy style of dress (most days). So I figure I can design her somethign she can rock out in. I came up with two designs and can't decide which one I want to finalize to get printed. I'd love some input.
First is a rocker chick (but I'm concerned she gets too lost in the details). I'm also concerned that it isn't very "edgy"
photoshopped -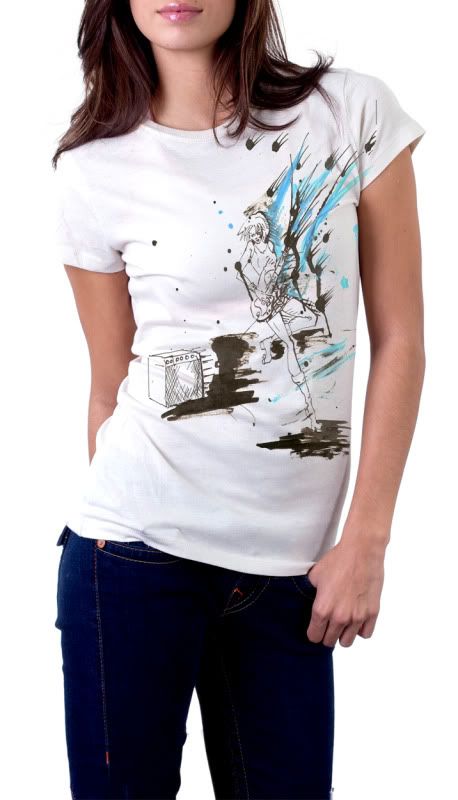 So I came up with this sketch based on 1970s cigarette advertising. I figure it can also be adjusted to have her smoking a joint...