Yesterday I went and did some mountain biking in the Boise foothills. One of the few benefits of living in Boise (if I did or were going to in the future) is that the following trails are just five minutes from downtown.
This was my first real foray into mountain biking. I'm pretty sure I unwittingly chose the hardest trails I could possibly have ridden on, because it was rough going. I do not count myself yet among the ranks of mountain bikers, so the title of this thread is not stroking my own ego. The kind of people that can get up some of these slopes with little to no stopping are incredible. And, well, the booties on mountain bikers are very shapely.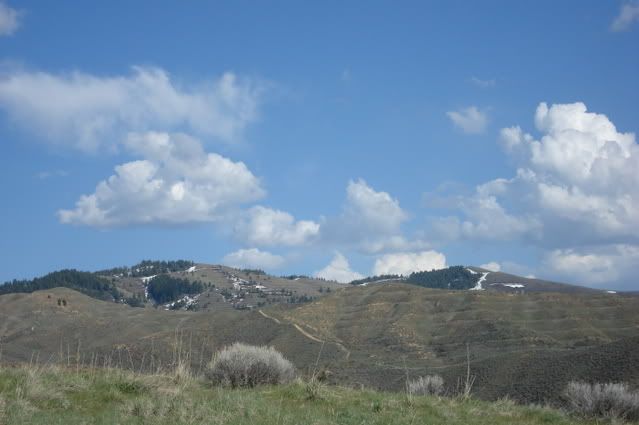 The grade on this trail is actually much steeper than it looks. I made it all the way up without pushing my bike, though I had to stop several times.
This was the hardest part. I made it up maybe a quarter of the way before having to push my bike up the rest of it. It was rough.