HOW SHORT SHOULD GYM SHORTS BE?
I have well-defined muscular legs and I sometimes wear shorter shorts to the gym - not tight-fitting just short. But I notice most guys at the gym wear longer shorts (to the knee). Are shorter shorts too passe? I'm 39. I don't want to look like I'm stuck in the 80's? What do you think?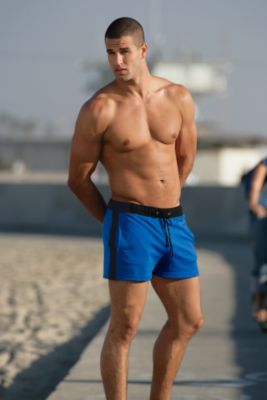 For example, these are a pair of shorts that I usually wear. My legs are better developed that the model's legs - but then again the model is 10+ years younger than me.