May 15, 2008 11:10 PM GMT
I am in complete shock!!!
[url]http://www.people.com/people/article/0,,20200371,00.html[/url]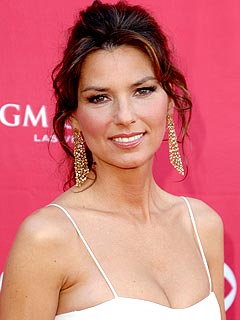 Shania Twain and her husband, producer Robert "Mutt" Lange, have split, her rep confirms to PEOPLE.
"Shania Twain and her husband, music producer Robert 'Mutt' Lange, are separating after 14 years of marriage," spokesman Jason Owen says in a statement. "This is a private matter and there will be no further comment at this time."
Twain, 42, and Lange, 59, married in 1993, just six months after meeting. They are parents to a 6-year-old son, Eja D'Angelo.
In 2002, Twain told PEOPLE of her and Lange's relationship, "Our love has always been based on friendship and compatibility," though, she added, "we are very different."
In early 2000, press reports surfaced that their then seven-year marriage was in trouble, but the couple remained together. Around the same time, Twain all but disappeared from public life, retreating to Tour-de-Peilz, Switzerland. "I needed a break, physically and mentally," she explained of her move. "I needed to leave behind the whole 'Shania' thing and be myself."
In the December 2007 issue of Redbook, Twain told the magazine: "I struggled a lot internally with my fame, and coping with it has been very difficult."
As for getting back into the public eye with a new perfume and album to be released this year, she says, "I'm not naturally a spotlight person ... [But] I don't mind being the center of attention in a controlled, comfortable environment."