What is with the fetish of biting? I went on this date that was pretty cool but as we were making out the dude bit me twice, it got to a point when I knew he was going to do it again i had to use my big daddy voice and say "Don't fucking bite me again"
This is what my chest looks like today (this date was last week) and he bit me with my shirt on....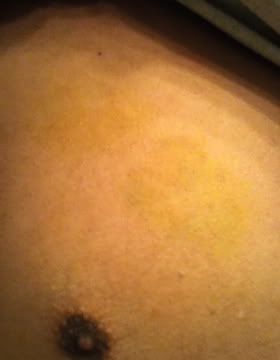 Anyone experience any weird fetishes on a date?