It rarely snows in Phoenix, it can, but not often - well here are some pics of what it looks like when it does: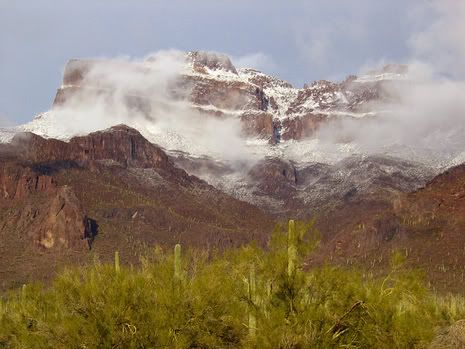 Superstition Mountains
Another view of the Superstitions
Yet another of the Superstitions
Of all things - a snow covered Palm Tree!
A snowy DESERT?!
This is Sedona - a.k.a. "Red Rock Country" - it isn't so unusual for it to snow there - I just thought the picture was pretty.
We also get rather spectacular storms - usually this time of year (monsoon) - check out the lightning - which by the way, hit a power pole in my back property last summer! Funny story - but here are some pics...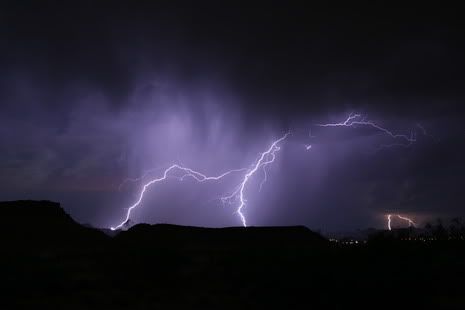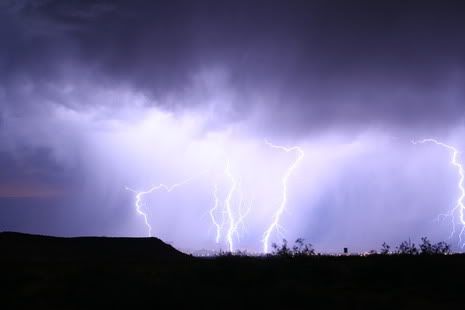 I can't recall ever having a tornado in PHX - but once in a while, the conditions form funnel clouds. We usually only get, "microbursts."
Have a great Friday!