So today I have a wedding to go to with my family. My cousin is getting married and it's gonna be a typical arab wedding. Obnoxious men, hijabies everywhere and crazy loud music. Just a side note, my family tree is huge. There will be around 500 people attending the actual wedding party-thing and I am related somehow to everyone (our origins are from the same small village in Lebanon).
Anyways, I just came back from the pre-wedding stuff where we have to go to the grooms house, watch him awkwardly walk down the stairs, take pictures, get in the car and follow him to his brides house where he picks her up. But like I said, it's an arab wedding and I can literally say that everyone who is going (except me) is religious and a crazy homophobe.
Now, at the grooms house, I was standing alone by the stairs clapping along with everyone and I'm just casually eyeing the people around me.
Then it hit me, all these people,
my whole family
, these people won't be coming to my wedding! Even if they were invited, they wouldn't show up. Well actually, they'd probably show up with a gun and shoot me and my (hottest guy in the world) husband.
WHY
would they go to a homosexuals wedding! They hate us! They hate me and they don't even know it! After this realization, my attitude went from
to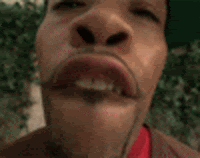 I kinda felt as though I didn't really have family. They don't love me for who I am. They love their straight heterosexual perception of me, but not the realistic homosexual that
is

me
. If I came out to them, they'd drop me in an instant. Arab families (especially mine) would never accept a gay.
Ya so after this realization my great aunt comes to stand beside me. She then says, "I can't wait for your wedding, I already found you a beautiful bride!" then I was like, "bitch you ain't gonna be invited"
(didn't really say that though 'cause I didn't want to make her cry)
Oh well...I hope the foods good.