i'll start
Zubaz
- for the permanent tail gate party in the stadium parking lot (combine with mullet haircut + crop football shirt + beer can, and you're definitely gonna get laid).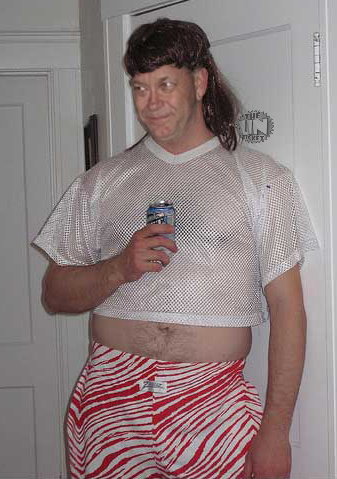 Leg warmers
- for all those who dreamt of being in "Fame" but couldn't make it out of the mall
Fanny packs
(aka moon bags) - yes, it looks like a big neon gunt, and it could happen to you.
Sagging
- excuse me sir, i can smell your ass from here
Do rags + big ball hats
= trust me, its a Don't
Crocs
- update: you've got neon injection-molded styrofoam clogs on your feet, dumbass
Crop tops
- par-tay! fuck yeah!
Shoulder pads
- for that "get outta my way, i'm coming thru, do you know who i
think
i am?" look
Goth Pants
- for that chained to your mortal coil look, when you're slumping around town on your way to your dark rave
anything by Boy London
- for the young gay twink debutante
and
Hammer Time!