Jun 14, 2012 11:26 PM GMT
According to reports from journalists on the scene, the GOP presidential candidate's campaign bus showed up at the location of President Barack Obama's scheduled campaign speech in Cleveland, Ohio, and proceeded to taunt his supporters.

The bus reportedly circled and honked at the crowd waiting for Obama. The crowd, in turn, jeered back.
And a picture of Romney's bus parked two blocks from Obama's event site, snapped by BuzzFeed's Zeke Miller: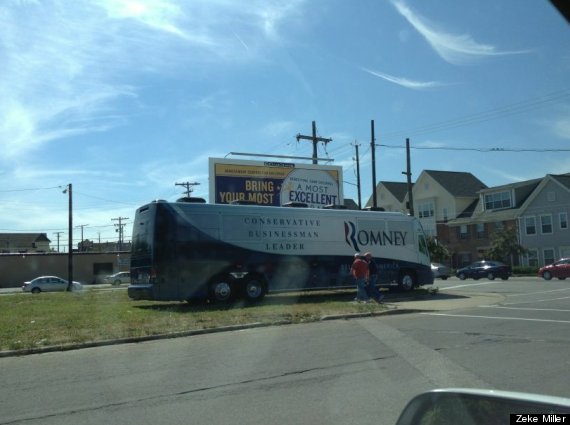 http://www.huffingtonpost.com/2012/06/14/mitt-romney-tour-bus-honk_n_1597282.html?utm_hp_ref=politics