Just got back from Stonewall Pride in Wilton Manors. We got soaked setting up, and for the first few hours. But thank gawd the 7 PM parade was dry, just a little mist a few times. Here's some pics.
Below: An hour after we opened, still raining steadily, almost no one in attendance. All the vendor tents are on one side of Wilton Drive, to leave room for the parade later.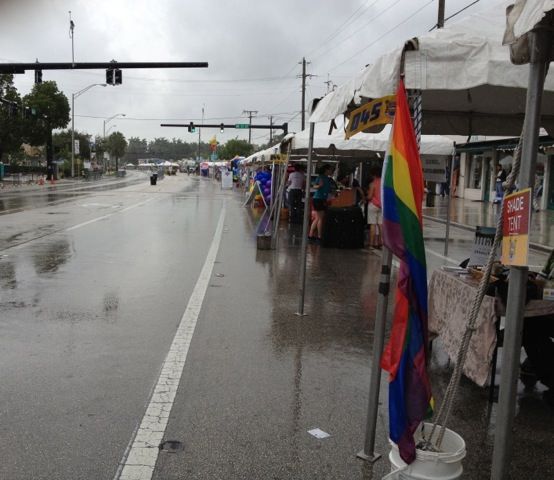 An hour later, still raining, though lighter at this moment, we were to get thunder and heavier rain again for nearly 2 hours more. This is RJ member Alby from Orlando, who's been down here before and wanted to see our Pride.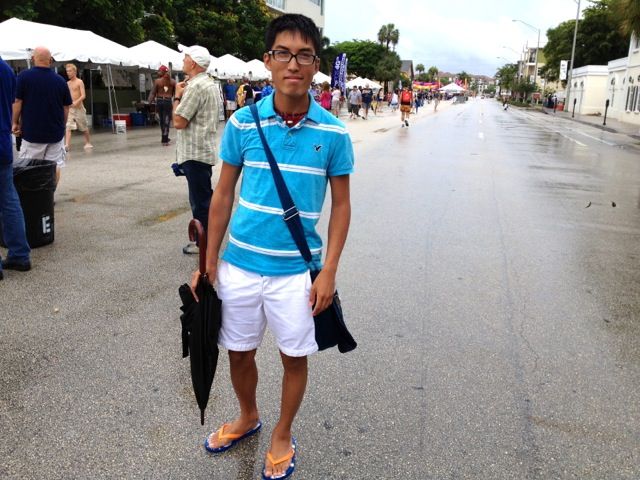 My partner seated, sharing the booth with the Pride Center of South Florida. We were selling raffle tickets for this bike, raising money for the SMART Ride, which also benefits the Pride Center this year. During one of the gusty downpours we lost some of those items behind the bike, showing my partner awarding a bike to past winners.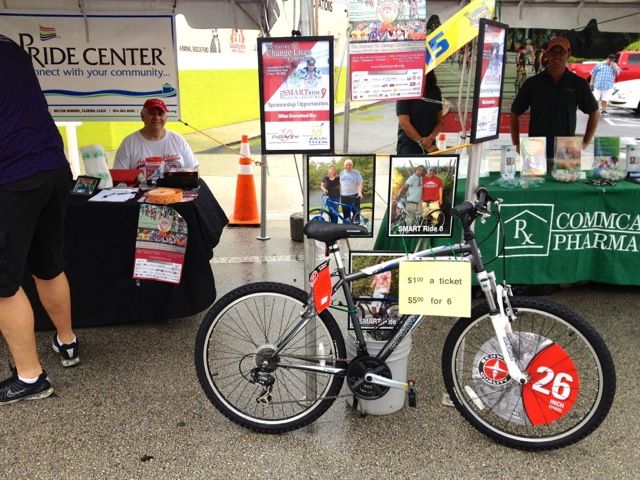 Here's Alby again, with Congresswoman Debbie Wasserman Schultz. She walked in the parade, and I thought Alby would like a pic with her, this one indoors at the restaurant from which we watched some of the parade.