My taste is both consistant and inconsistent. I'm more attracted to a total non-linear package than just the immediate surface. 8 times out of 10. So when people ask randomly at parties or online "who are your celebrity crushes" i seldom have an answer off the top of my head.. but upon FURTHER thought i do come up with names.. and a few are kinda guys that if i met them in real life, and just by looks, without backstory i wouldn't be exactly attracted to..
Chef Robert Irvine from Food Network is one of them. He looks like a buff Muppet... like Hunky Bunsun. However something about him is HIGHLY attractive and the build is hot...and .... he's talented and compassionate and all that nice shtuff we like...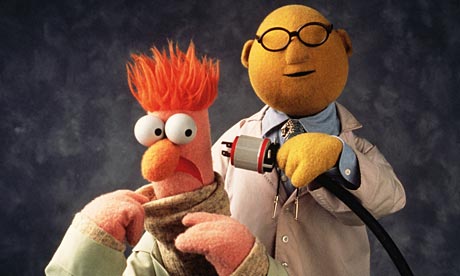 Give up some of your "Off beat" celeb crushes that are like mine. I'm not talking Ryan Gosling.... this thread is for if you'd actually Fuck Jay Leno or Jack Black.