Some poeple would say I have many bad habits. One of those perhaps is cultivating and spreading Cherrybark Oak trees all over the place. For those of you who don't know this red oak, its' scientific name is Quercus falcata var. pagodafolia. It has been thirty years now since I started cultivating these massive oaks on the property I visited earlier this week in Thomas county.
I have no idea who the people are in these photos, but my point is to show these trees at maturity. Alas, thirty year old cherrybark's have a long way to go.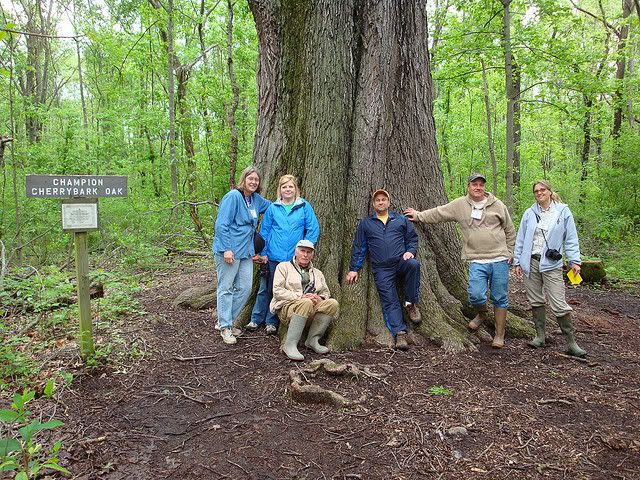 Damaged by a hurricane, the tree below did not relent. It stands at 169 feet.
Another Cherrybar. This one stands at 159 feet.