Oh man, I'm so impressed with Malaysia! they finally found all the signs that point to identifying homosexual men and women! Now I can tell who's gay and who isn't, and stay far away from those same sex loving perverts!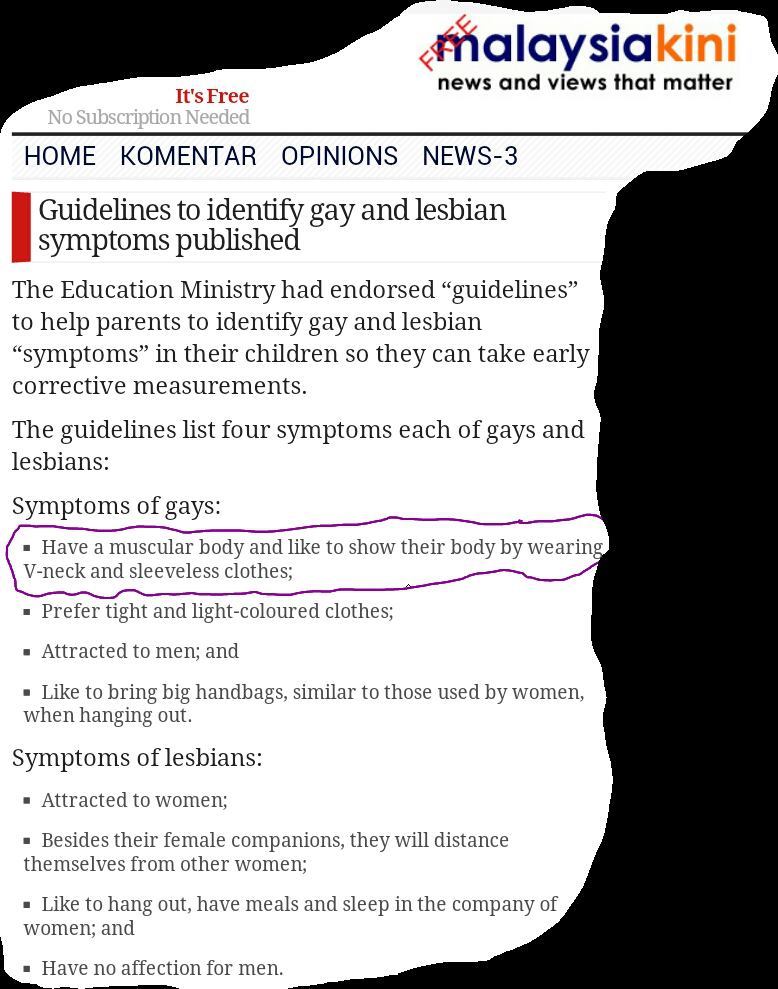 Full story here!
It's all in the V neck tees, I tells ya... All in them V neck tees!
Malaysia Truly Asia!
This post was written with utmost sarcasm... This is ridiculous!