I'm always posting a horror movie related film or topic on these threads, so I figured this time "why not" call out any of the RJ'ers of the closet that are "gore/creature-monster/special effects" hounds.
*Note: Me being a Gore/Special Effects geek has nothing to do with me actually like seeing REAL LIFE gore (at all!). This is STRICTLY about gore & creature effects being crafted by the hands of a person & put on celluloid! It's a appreciation & passion for that "magic" trick!
Specifically moreso the era BEFORE CGI (computer generated images) - so anytime from 70's-90's (mainly the 80's...when effects were made with detail/heart/ingenuity). I'm not a fan of CGI effects (in horror that is), therefore let's just cut to the chase & say screw all that crap. Besides there's nothing cool looking nor crafty about some 'sega genesis" graphics imposed on film. That & an actor can't react to a green screen whereas they can with a prosthetic/practical effect being done in front o' em.!
I know alot of you RJ'ers on here prefer your Horror with the "Smart/Psychological/Makes you think/Less is more" approach (which I love too!) , but this is for the ones who like the other side of the fence as well. Kinda like some folks like to go see the "big action" films with fast cars, explosions, etc. Well, gore&splatter is my version of that. When done back in the day before CGI, it was like watching a magician do a trick & I'd go "How'd they do THAT in one take??" So I'm talking the gross, brash, unapologetic splatter hitting you in the face from the screen! Includes: Gore, Splatter, Creature Effects, etc
Share images, gif's, posters, etc - any of it!!
One o' my favorite sleaziest grindhouse horror films from the early 80's era is: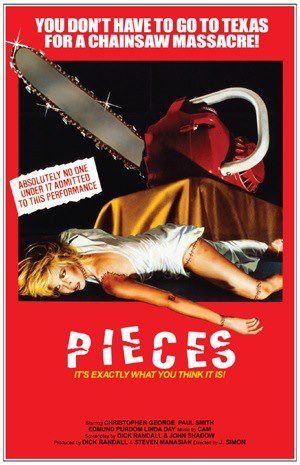 It fully promises EXACTLY what it suggests!
Some other randoms:
The Prowler: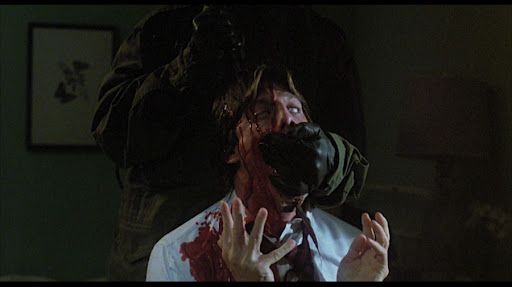 The Dorm That Dripped Blood:
Lucio Fulci's The Beyond:
Fright Night: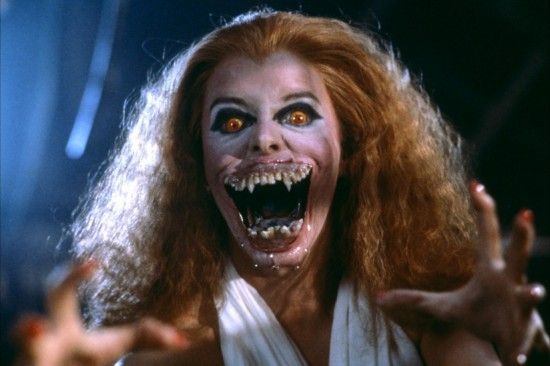 The Evil Dead:
Lamberto Bava's Demons Part 2: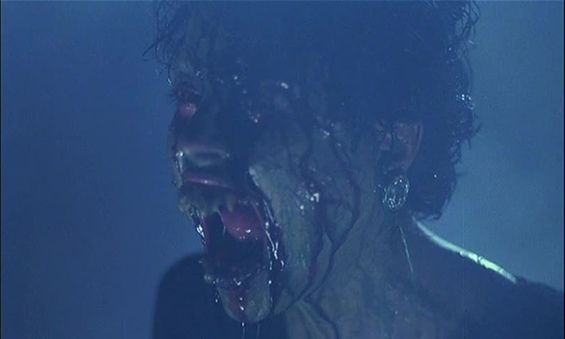 Lucio Fulci's The City Of The Living Dead (aka The Gates Of Hell):
Lucio Fulci's The City Of The Living Dead (aka The Gates Of Hell):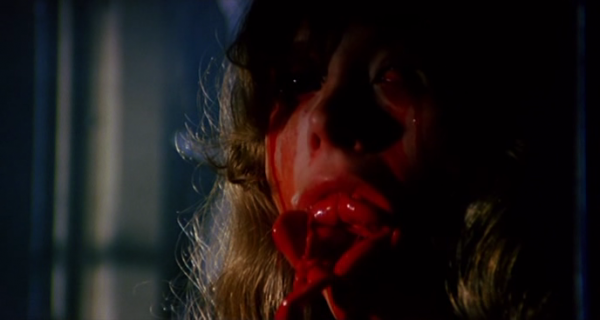 Demons: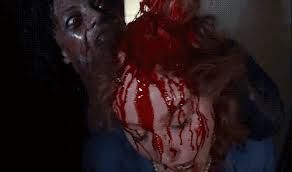 Salem's Lot: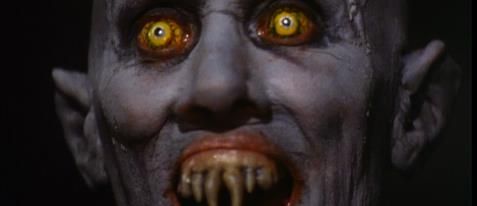 High Tension:
Dario Argento's Opera: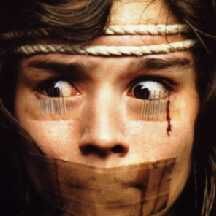 The Texas Chainsaw Massacre Part 2 (1986):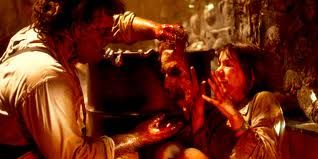 Poster Art for DEMONS 2: