Nov 01, 2012 10:43 PM GMT
Brazilian model Nana Gouvêa, who is a resident of New York, is getting a lot of heat for her recent photo shoot. The photos use the backdrop of the devastation caused by Hurricane Sandy. The apparent insensitivity has propelled her to be a trending meme where her poses are photoshopped into pictures of other disasters and tragic images.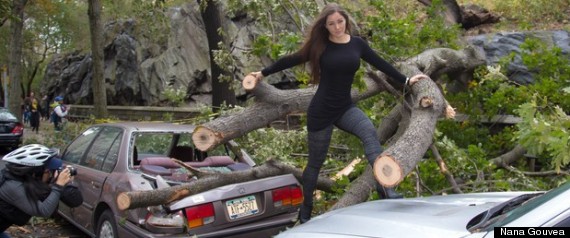 http://www.huffingtonpost.com/2012/11/01/nana-gouvea-hurricane-sandy-photos_n_2059123.html
Here's the facebook and tumblr page.
https://www.facebook.com/NanaGouveaEmDesastres
http://nanagouveaemdesastres.tumblr.com/