I had the most fun on Halloween this year, but at a very unconventional party. This guy has taken two very large trees and made them into playgrounds for adults. He did the same with the big old house he lives in. It's an unbelievably dangerous place to have a large party. It's basically a junk yard with boards everywhere and sharp objects lying everywhere, but it kind of added to the excitement. There are holes cut into walls and the roof for access. It's kind of like if you gave a child power tools and allow him to do anything he wanted.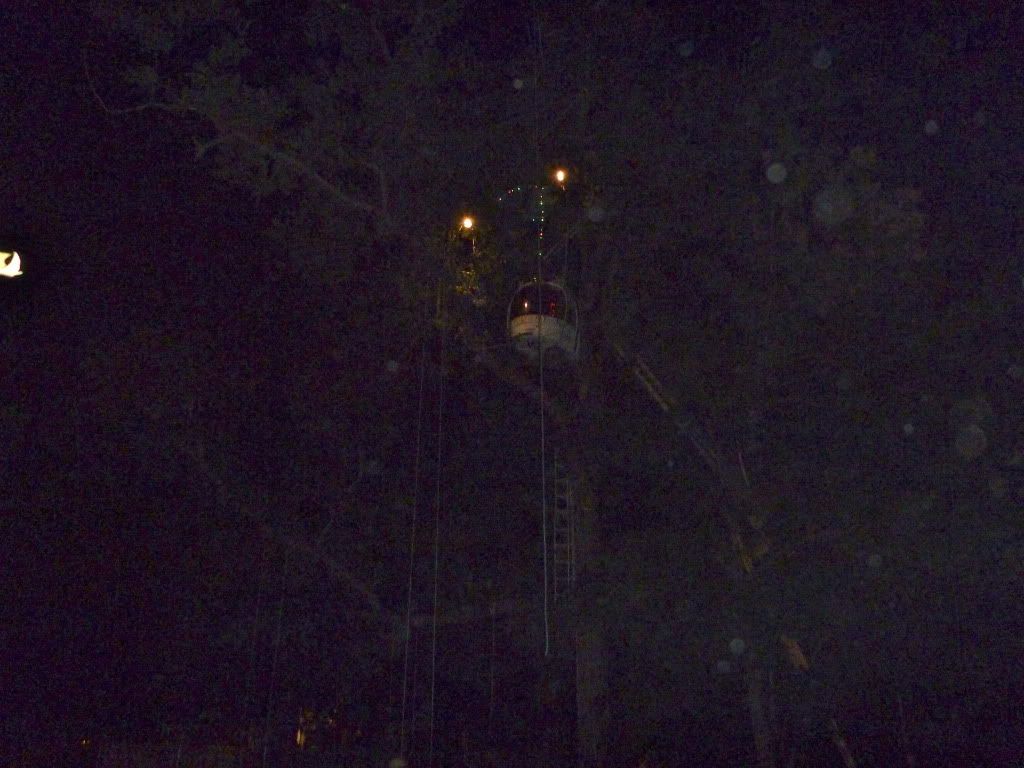 That's a gondola perched way up high in the tree.
Yup....that's a radio tower you must climb to get to the gondola....plus a series of extension ladders strapped precariously to the tree. Terrifying!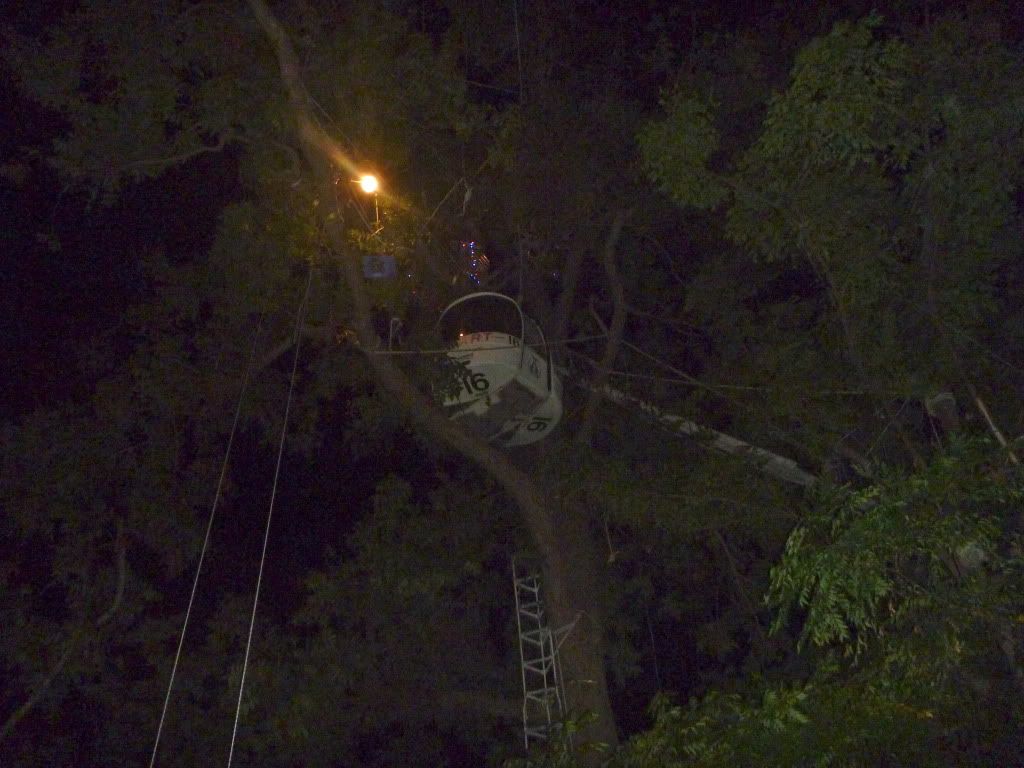 The two ropes to the left are for one of the many swings. Since they're tied so high in the tree, when someone pushes you, you go VERY high and across the yard! And their paths all intersect, so you end up crashing into other people.
Satellite Disc = A make-shift Teeter Totter. A very dangerous one....but SO much fun! That's me in black.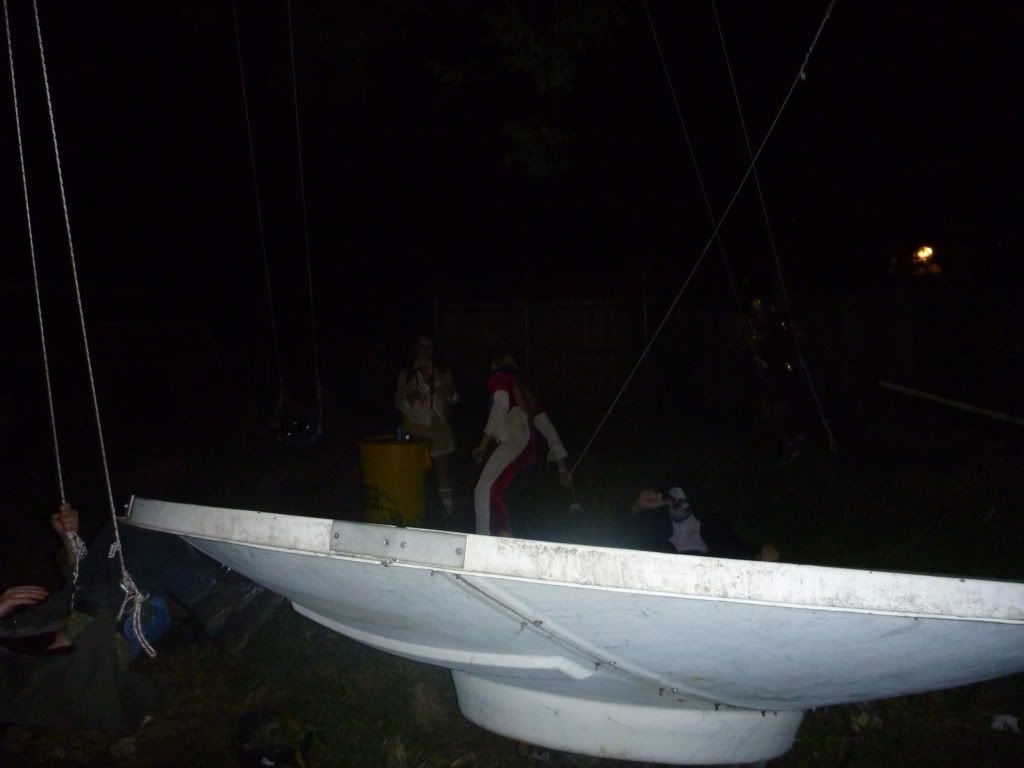 If someone happens to be on the opposite side of the disc while you're on a swing, you crash into the disc and flip inside.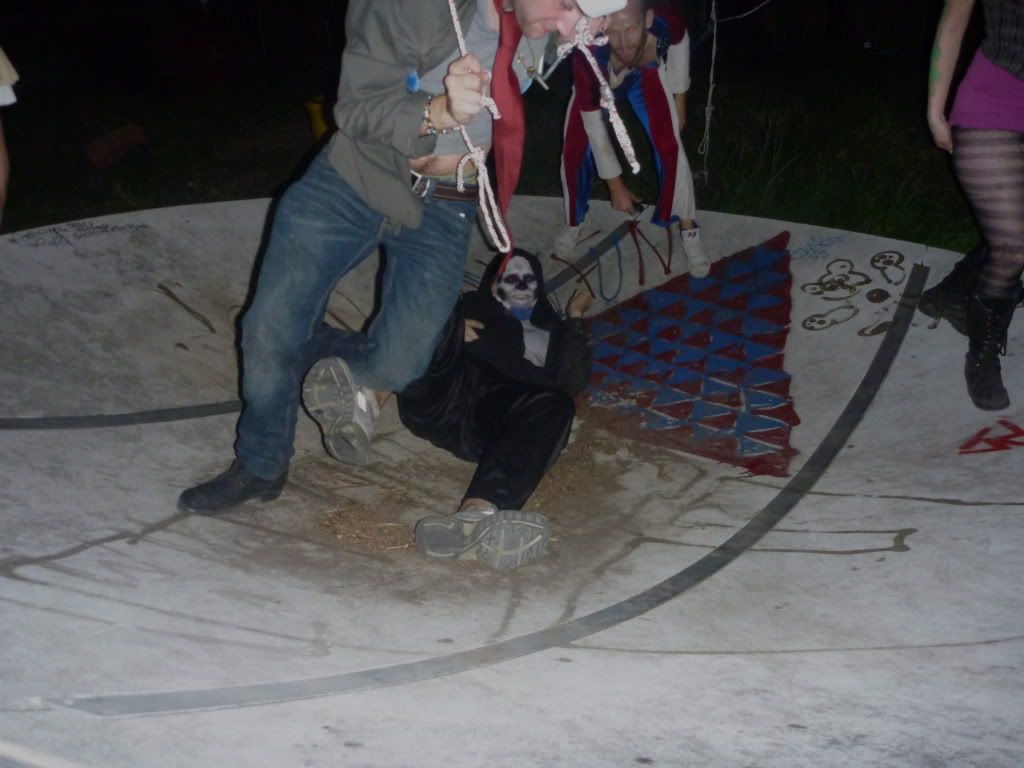 Once you fall down, it's impossible to get up as it's moving. Somehow, no one got hurt.
Jacuzzi Garden
You can't believe how high this is, and no railing!
Upstairs. One false step and suddenly you're downstairs (the hard way).
>