The planning thread is kinda long. So here is the synopsis of the evening....
Dinner...not a bad turn out for the second meet-up ....my flash gave everybody zombie eyes. Maybe I shouldnt have used the flash. One of the attendees said that could be corrected in Paint. HA! Caslon thought, but politely did not say, "bitch, you better be happy that I get the pics posted. I aint messing with them in Paint." The fellow in the blue shirt in the middle is Prometheus, for whom this dinner was a welcome to DC. He brought two of his buddies....the one on his phone (ahem) and the one turned around, nearest in the pic. The guy on the far left is DudeinNOVA, who started the original thread with the concept of DC guys chatting and planning things together.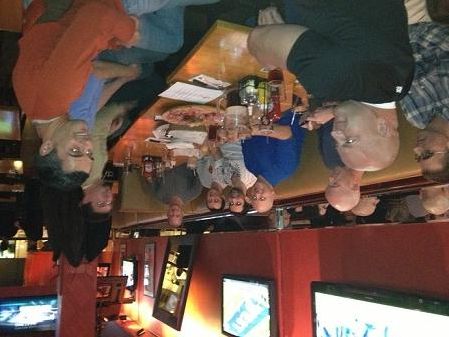 ZOMG! The first pic doesnt show the most important person to get this meet-up to happen. Creature! Without the kind patience of Creature to keep herding the group (like cats), we all might not have gotten together. All hail, Creature! (Lesson to others who want a meet up: someone has got to be dedicated to keep the ball rolling at the beginning.)
Another perspective on the group...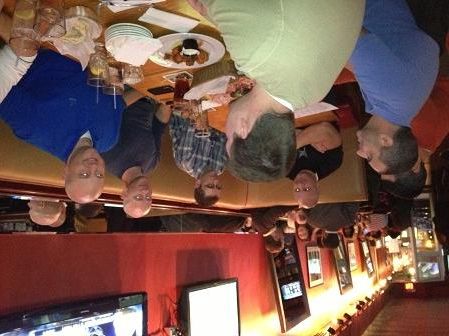 One of the things about meeting up in person is that in the course of conversation you begin to learn about your fellow RJ members as people and not just internet personas. And I can definitely say the conversations were interesting. Some of the personal lifes of RJ members is like....how shall I put it? ...well....
first I was like..
then, I was like...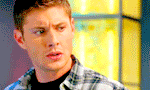 and, finally, I was just left like...
Apparently, one of the attendees has a social calendar to rival F. Scott and Zelda Fitzgerald. The man cant get thru one event without being on his phone setting up tomorrow's calendar!
So, after dinner we went over to JR's for drinks....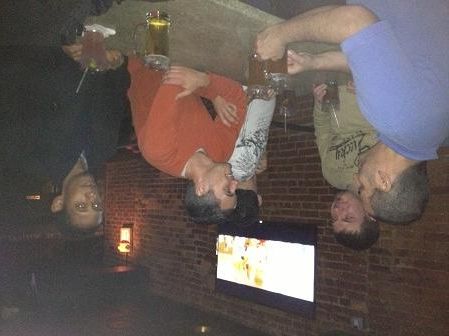 You notice there arent quite as many of us now. That's because some DROVE THEIR CARS INTO DC...and were out finding a place to park! .... Seriously? Who drives their car into DC? Who? WHO?!?!? ... If God had wanted you to drive into DC, he wouldnt have made the Metro. Take the hint! ...Ok, granted the Metro was kinda messed up that night cuz they were working the Blue, Orange, and Red lines all in the same weekend!
But finally....everybody showed up. YAY!!!!!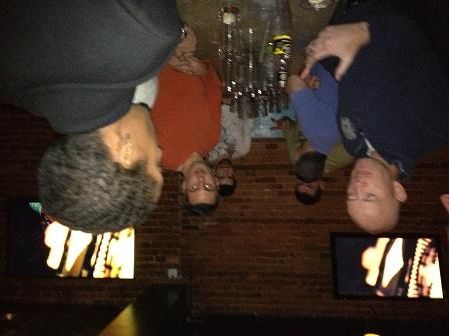 Ok, I missed some people in these drinks pics. There were more there.
Finally, Caslon got tired and just said...