The 165-mile SMART Ride from Miami to Key West starts this week! The first day is Fri, Nov 16, 100 miles, and we finish Sat, Nov 17, after another 65 miles to Key West.
http://thesmartride.org
As committee members my partner & I will be at the starting point Tuesday setting up for 3 days. He then becomes ride crew while I'll be a rider with Team Pride Pack. Then he & I remain in Key West for a little vacation, returning home the day before US Thanksgiving. (When we meet a friend from Holland at the airport who's spending 10 days with us - we are always busy) My RJ activity will therefore be reduced during that time period.
We have over 500 riders and 200+ crew, totaling over 700 this year. Our goal is to raise $800k USD for 7 HIV/AIDS non-profit agencies in South Florida. We've raised millions over the past 8 rides. Some images from previous rides: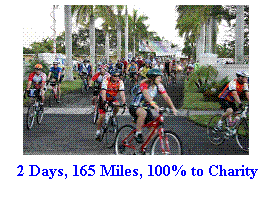 Leaving our Marathon Key Friday night stopover, me in the orange helmet on the left.
Parading down Duval Street, Key West: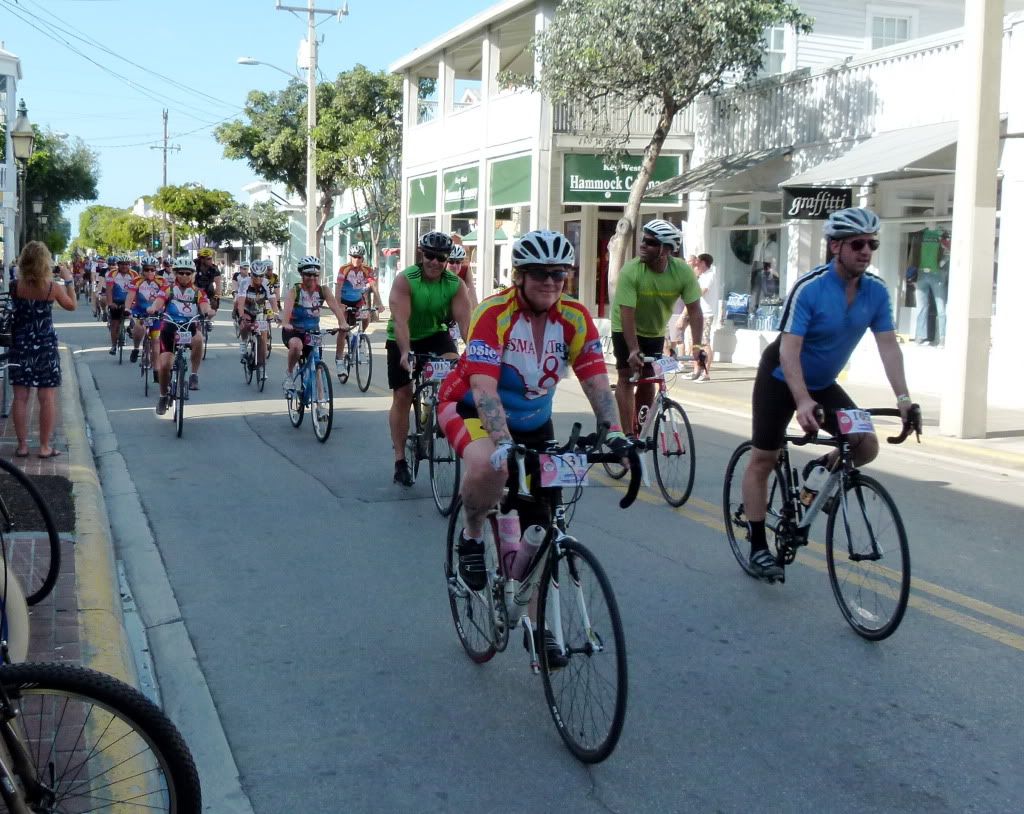 On the White Street Pier at the AIDS Memorial in Key West: