Tell me again how we ended up with these neighbors behind us!
Oh here, I'll get it. I am working hard you know boss! (This is Jeff - the boss!)
No it's a serious website, no really, it is!
Hi, we're part of the advertising department. We're a little 'behind' in supporters so how about y'all joining up! (This is Gunner and Chad - thanks guys for the photo op)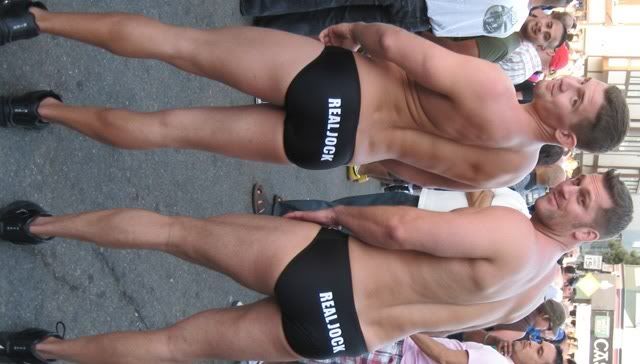 Seriously, these guys were fun and I can tell you they worked hard. Their booth was constantly mobbed (of course with these guys, what would you expect). If you ever get a chance to meet them, you should. They're first class! Thanks RJ!