Returned this morning from our brief 4-day cruise to Cozumel. It was great in every way! Super ship (Royal Caribbean's
Liberty of the Seas
), wonderful weather, excellent staff, just everything perfect.
Here's my partner right after we got off the ship in Cozumel, where you're greeted by an outdoor market. Our ship is in the left background, the foreground ship another Royal Caribbean that docked alongside us. From here we took a free taxi 8 miles into downtown Cozumel, courtesy of the ship.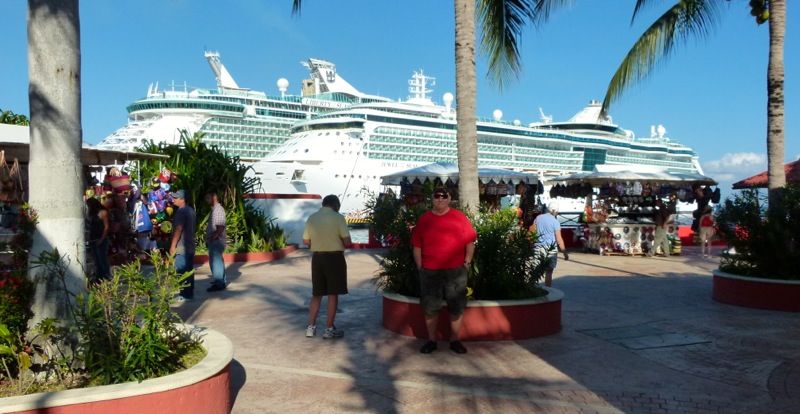 Here's those 2 ships docked next to each other, to give an idea of the size of these monsters. Ours was 160,000 tons, over 1100 feet long.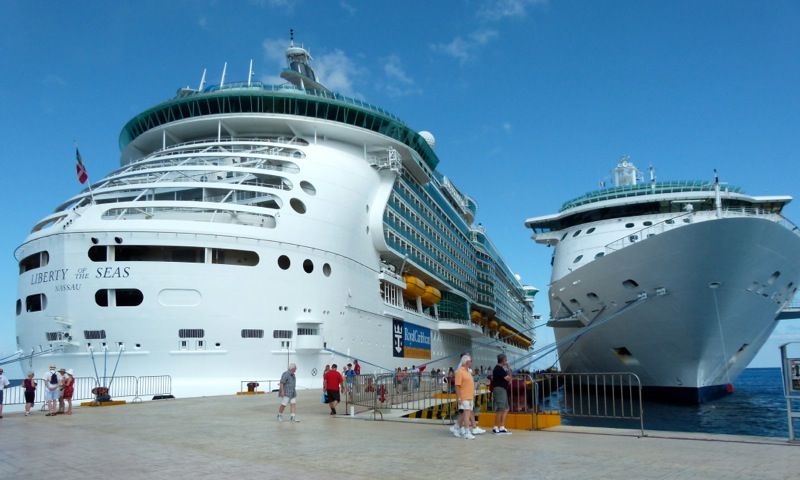 The main pool area of 3 on the ship, one other being for children, the third for adults. It takes several pics to get it all in without a special wide-angle lens. There's also a surfing slide 2 levels above this.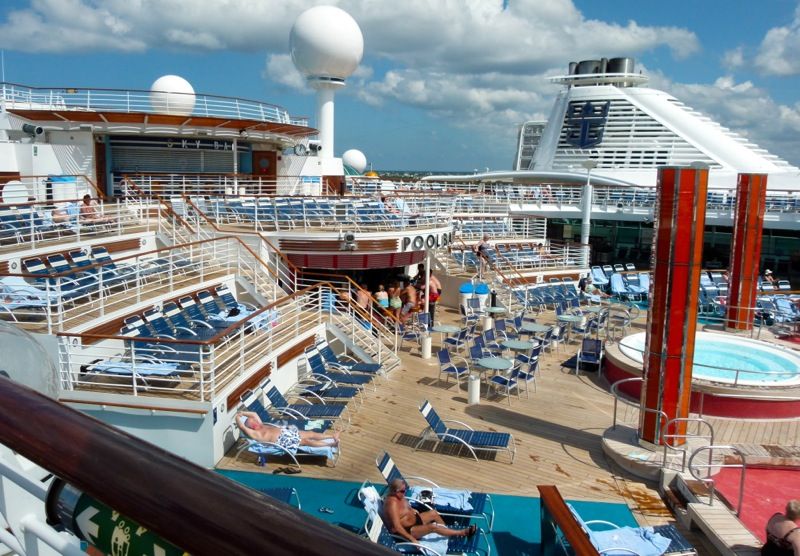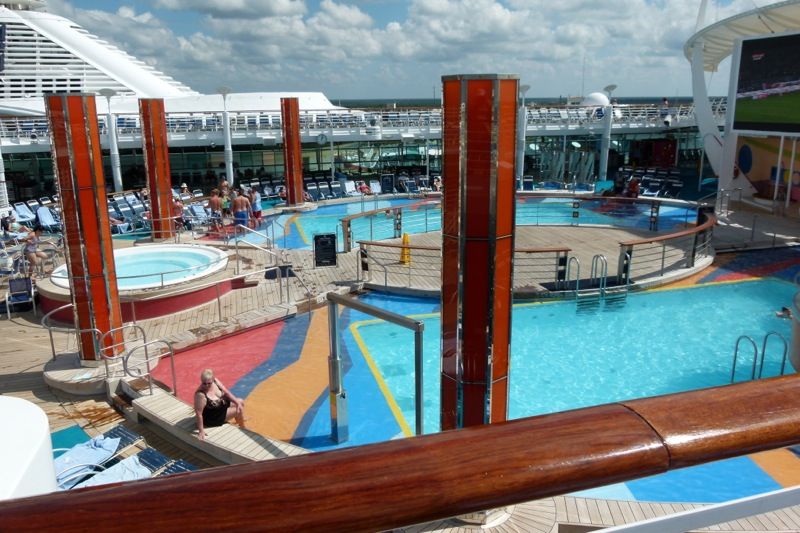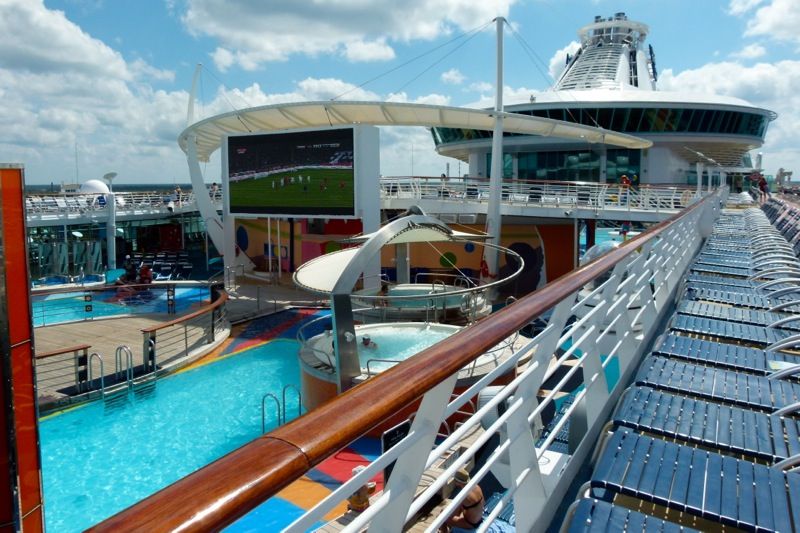 The dining room where we had our evening meals. It's actually bigger than this pic reveals, extending far out of camera range.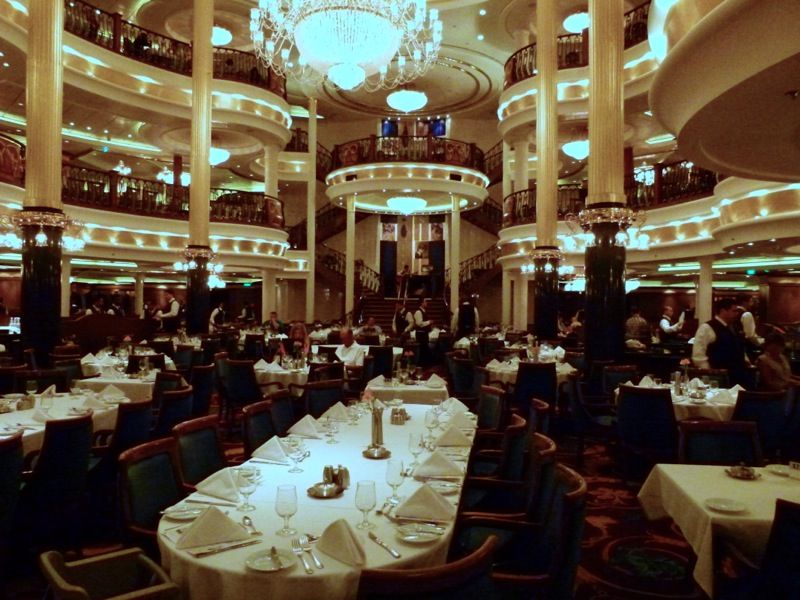 This unfortunate ship docked after we arrived in Cozumel, and departed before we did. Last report is that's it's still somewhere in the Gulf, adrift with engine failure following a fire. They also owned the Costa Concordia that sank in Italy. I don't think I'll take the Carnival Line.