Tommorow is the last final of the quarter and it looks like I'm going to fall just short of gaining fifteen pounds over my first quarter in the US. It's current;ly 13.5-14lbs I'm thinking or rather hoping that a significant portion of it isn't fat although I'm sure I've added a bit around my waist and ass.
*apologies about the hairyness, I really need to take care of it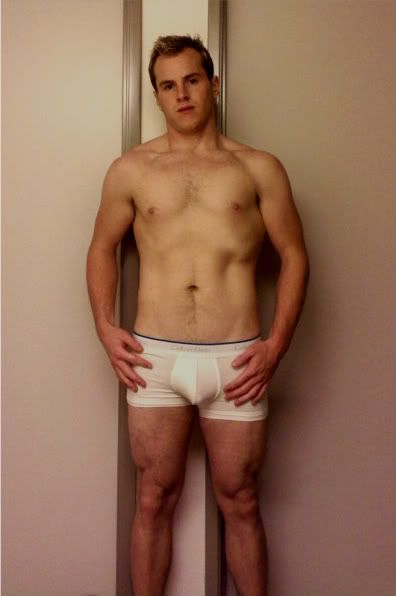 Me at 162.5lb
Me at approx 147-148lb
What do you guys think, Any noticeable difference?