Wow, it's that time of year again. The mailbox is starting to vomit seed catalogs. Who has big plans for the 09 garden?
Only a few weeks until it's time to bring the greenhouse back to life. Oh, it's amazing how much trouble can come from a few small packets of seeds.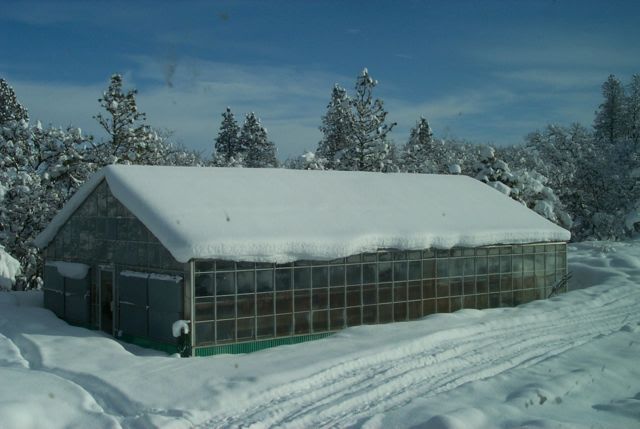 I'm not sure how much I'll do this year. I'll probably root some cuttings from the vineyard and the woods. I used to grow a lot of vegetable and flower starts - stuff you can't get at home depot - and sell them in May. Then we'd transplant what was left out into the field and have a u-pick vegetable garden in the summer. But my Dad sat out there all day, tending the garden and chatting with customers. Now that he's gone, I don't have time for that. So far, I've been unable to hire a regular farm hand. Maybe I'll try to make some deals with neighboring teenagers.
Or maybe I'll just divide the greenhouse into sections and rent them out.