OK, a follow-up to my threads regarding our latest trip there, having returned 4 days ago. Threads in which naturally I got the obligatory "pics or it didn't happen" comment. Happy to oblige those guys! BTW, all faces are blurred for privacy.
Me nude while posting to RJ on my iPad, using a folding Bluetooth keyboard on my knees, as I had mentioned in another thread. Sporting my new silver beard, and a chubbiness I'm slowly losing after my cancer treatment: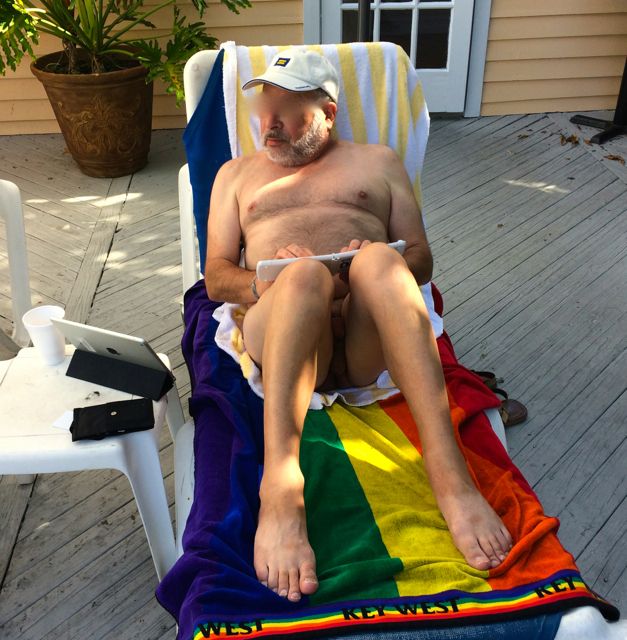 Here's the view below the sundeck I was on, with the pool, and performance stage in the background. The hot tub is out of view, though you can see the roof of the outdoor bar to the left. The guy on the box is a dancer who later stripped down. That's a drag queen DJ in the upper right with the greenish wig: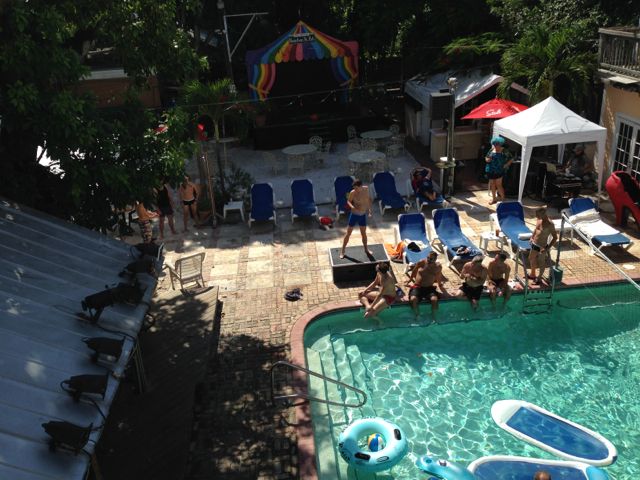 Here's the bar view of that pool. Again I blurred the faces, as well as that one guy's dick, to avoid online problems.
A bartender at that outdoor bar:
Another bartender, wearing just a bandana to (barely) cover his stuff in front.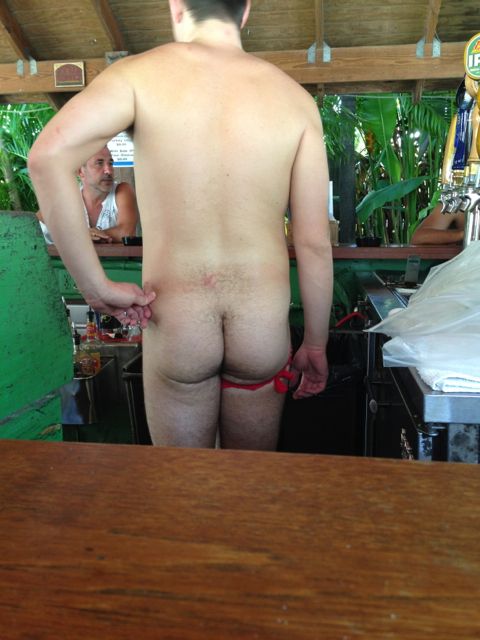 My husband having lunch with a Key West friend of ours, an RJ member (on the right), at the Westin hotel on the beach: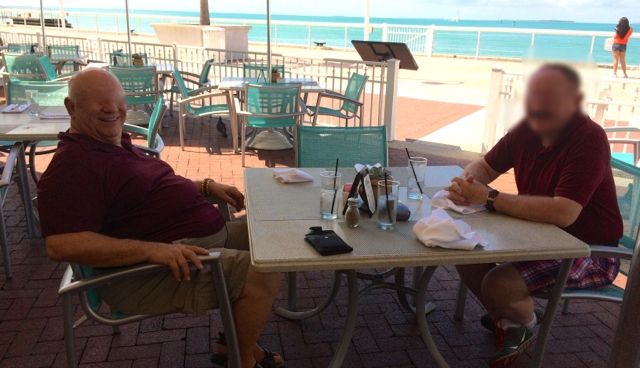 A little better pic of them without the bright sky in the background: