Some different types of views from this year's SMART Ride. Because you've all seen pics of people riding bikes, I selected a few that go a little behind the scenes.
Starting with our own very unbike-like car. The support vehicles sport those little flags and magnetic signs, and ID on the dash. In the background are the townhouse villas we rent for riders and crew for our overnight stay at the 100 mile point. Usually reserving about 170 units that house 4 to 6 people each, depending on villa size & configuration.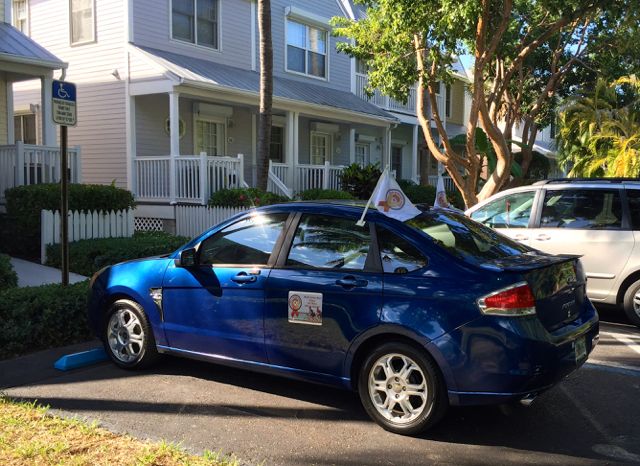 Here are the back veranda sides of those villas, facing a bay with marina.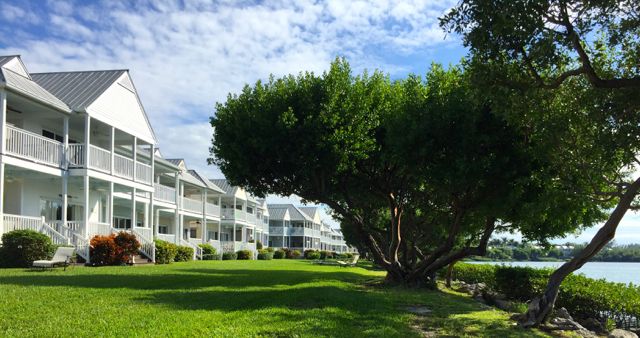 Further down that long lawn, and also on the water, is our dining tent. Where a hot dinner and morning breakfast are served on Friday and Saturday, respectively.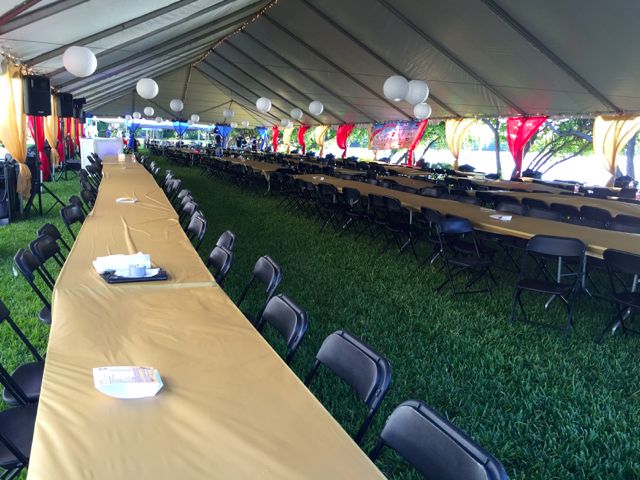 As riders begin to arrive many make the nearby massage tent their first stop. Massages are provided free, but tipping is common.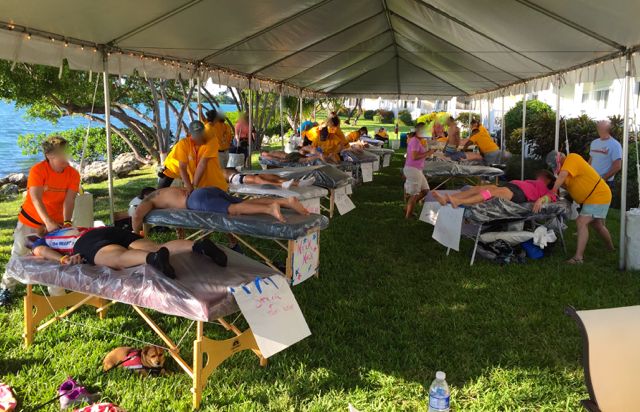 We travel with our own ambulance and EMTs. Plus a complete medical team with 3 doctors, several nurses and assistants. They set up their own treatment tent at route pit stops.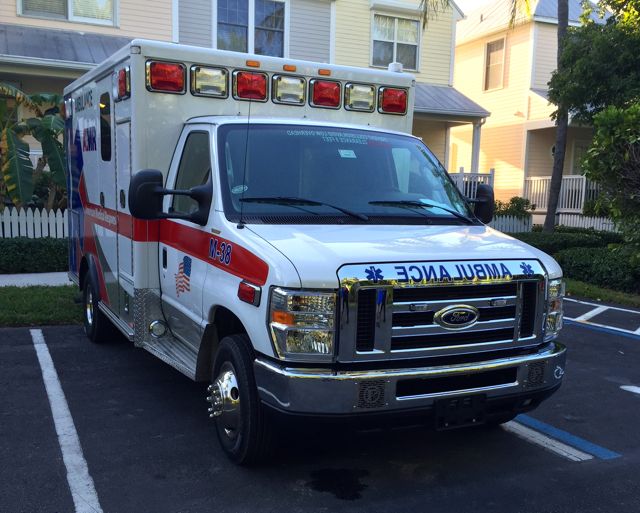 Arriving in Key West Saturday afternoon we regroup at the high school. From there the bicyclists parade through town. But many of the 200+ crew want to participate, too. So we get donated the local "Conch Trains" normally used for sightseeing tours.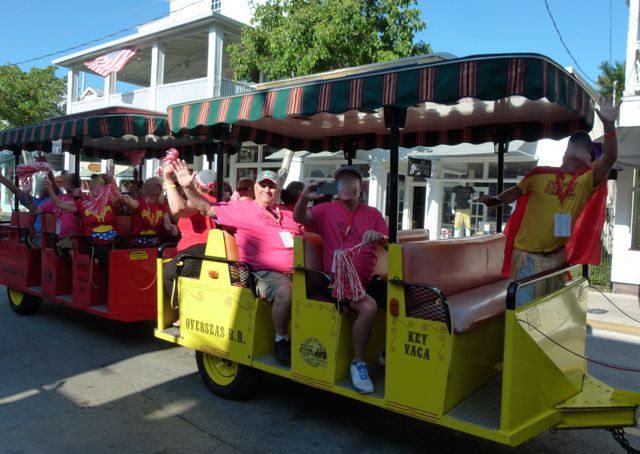 We have a closing ceremony on a pier on the Atlantic. Its entrance contains a permanent outdoor AIDS memorial. The amount we raised for HIV/AIDS is then revealed, and the banner is hung facing the memorial. Money is still coming in, and we had topped $1,110, 000 for this year before the day was over.