This is a pic I took last week at a fundraising dinner my husband & I put together. The guy on the right is 89 years old, and still running around as our South Florida gay community's most revered social photographer. He'll be taking pics at least another 10 years. He's positively immortal, an inspiration to all of us. Perhaps some of you know him.
My pic below appeared in several gay rags, so it's not a violation to post it here. Underneath it is the caption I wrote, and was in print.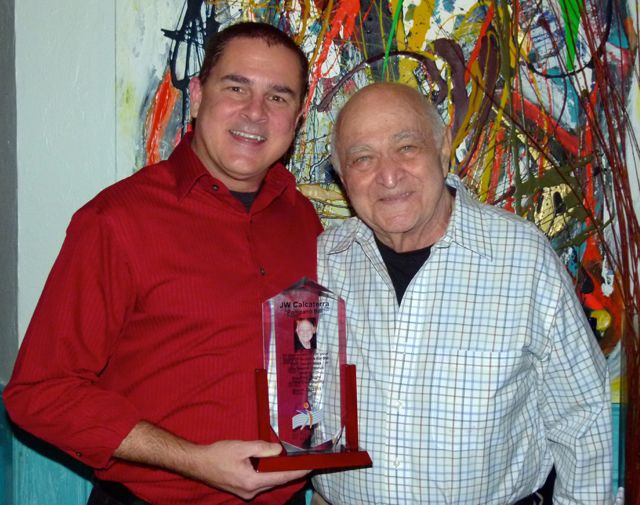 Well-known community photographer Pompano Bill (r) receives an award at Mojo restaurant from Bradley Bush, President of the Fort Lauderdale Gay Men's Chorus, in recognition of Bill's many years of photographic excellence and service to the Chorus and the community at large
BTW, embedded in that glass award is another pic I took of Bill. It was my husband's idea to create it and present it to Bill as a surprise.