Nov 07, 2016 11:50 PM GMT
Aged over 34? - then come sailing at the week-long World Masters Games!
The regatta has racing for Lasers and the Weta 4.4 Trimaran for both solo and two-crew classes - Should be a great event - Auckland is a fantastic place to sail.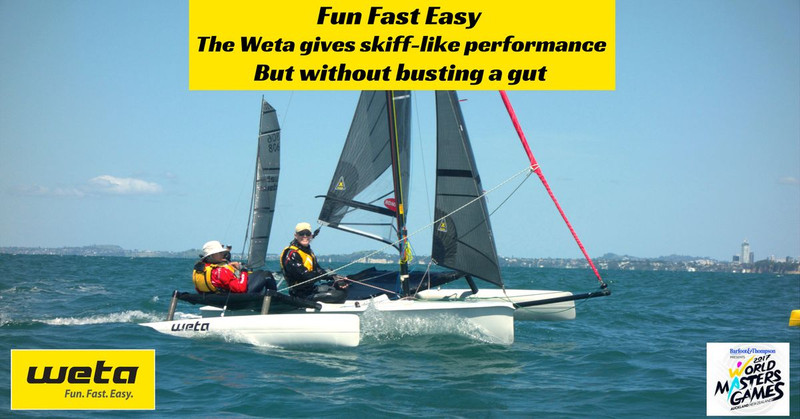 We're shipping over a container load of Wetas from Australia and there are still charter boats available.
More about the regatta at
http://www.worldmastersgames2017.co.nz/the-sports/find-your-sport/sailing/
Life's Better with a Weta!
The multipurpose premium multihull for maximum fun - Hand-crafted – this is no "machine-built boat" – the fibreglass/carbon composite construction delivers the perfect pairing of rigidity and lightweight performance.
Expertly made for maximum enjoyment and minimum fuss, whether you're sailing solo to the max, mixing it up with the family or teaching the kids to sail, the Weta is simple to sail, surprisingly quick, and an absolute tonne of fun.
Fun, fast and easy, life's better with a Weta!
More about the Weta at
wetamarine.com