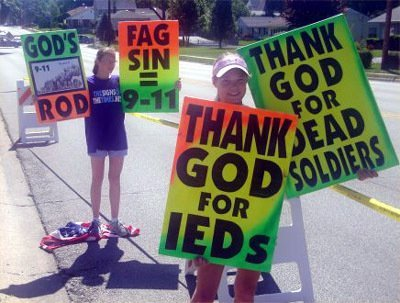 We have all heard the news about Westboro Baptist Church and their anti-gay demonstrations. Not only do they spread a message of hate, but they do it to the families of fallen soldiers and I read on their website that they even plan to picket at the funerals of the recent mall shooting.
They were recently sued for $11 million for inflicting emotional harm. What else should be done about them and how can we deal with them without overstepping free speech and freedom of religion laws??
Any lawyers out there....?